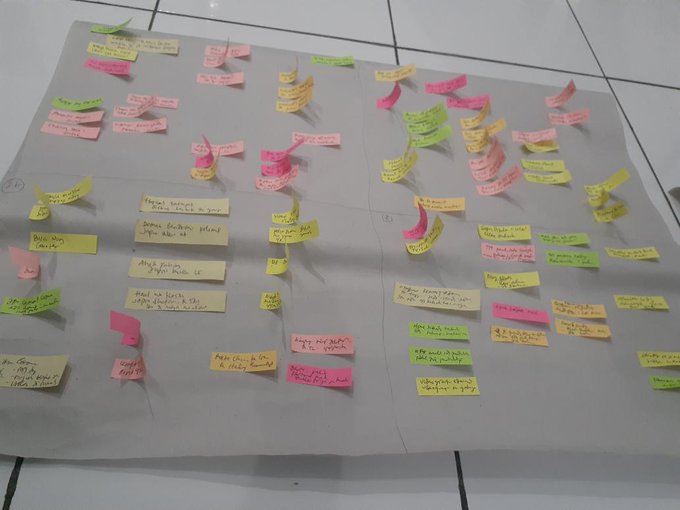 Wah, gus ulil sdh dpt ide nulis
#buku
apa terkait
#corona
.
I am thinking about writing a book with title options such as: Theology of Crisis, or, Theology in Time of Crisis, or, Coping with Virus Theologically (Muslim perspective). This is the best time to test the rich Islamic theological legacy against the current crisis.
bEGITU tulis gus ulil.
Langsung banyak netizen menyambutl hangat dan antusias.
Bikinlah pak. Sudah keliatan kan yang paling bebal dan mengancam keselamatan orang lain dalam situasi krisis begini ialah para yang sangat 'relijius
Please do! Im looking forward to the book once it has been completed
Aku masih cari2 sambil ngrekap apa2 yg lewat dan terpikirkan, siapa tahu bisa berguna/
seperti biasa kalau sedang membuat draft persiapan tulisan, aku membuat bagan besar kertas plan dan memanfaatkan sticky ntes untuk mencatat ide ide dalam catatan ringkas. kadang hanya terdiri beberapa kata saja. atau beberapa kalimat jika kurasa musti ada pengingat atau reminder yang lebih panjang. biasanya terkait dengan insight, aha mment atau hikmah dari kntemplasi yang kulakukan.