Kiat dan Praktik Read Aloud
Alhamdulillah dian nafi hasfa camp berkesempatan mengikuti bimtek bimbingan teknis pemberdayaan komunitas literasi di bulan bahasa Oktober ini. Acara diselenggarakan oleh Badan Pengembangan dan Pembinaan Bahasa Kementerian Pendidikan, Kebudayaan, Riset, dan Teknologi Republik Indonesia.
Berikut beberapa catatan materinya: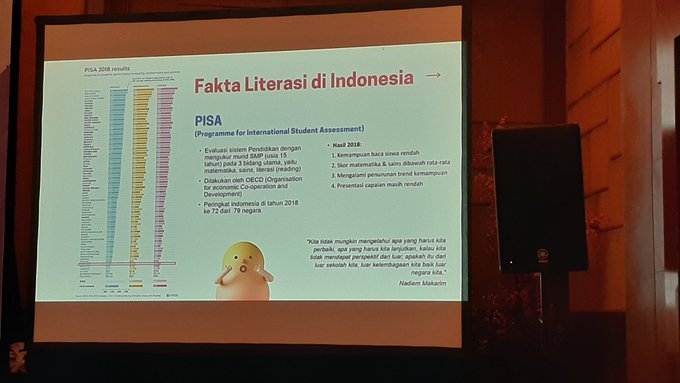 Fakta literasi di indonesia Urutan ke-72 dari 79 negara
Sudah berganti2 kurikulum dalam 20 tahun (entah berapa kali ganti kurikulum) tapi peringkat masih stagnan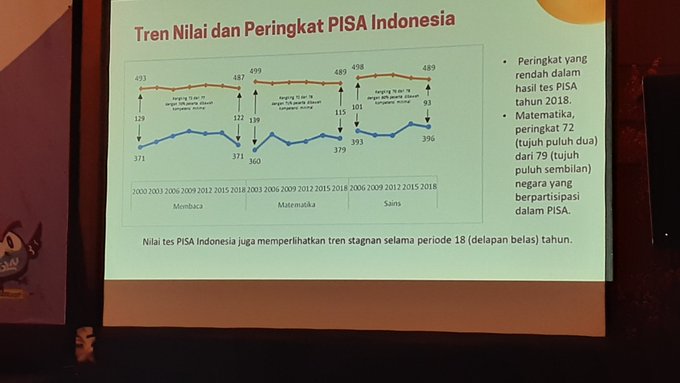 Indonesia urutan 60 dari 61 negara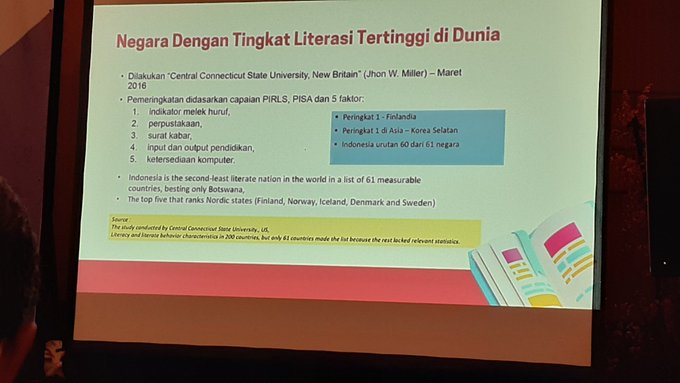 Belajar membaca merupakan pelajaran yang kompleks Belajar membaca tidak terjadi dengan sendirinya Belajar membaca perlu perencanaan mengajarkan bagian2 ketrampilan dari membaca
Manusia suka hal2 yang menyenangkan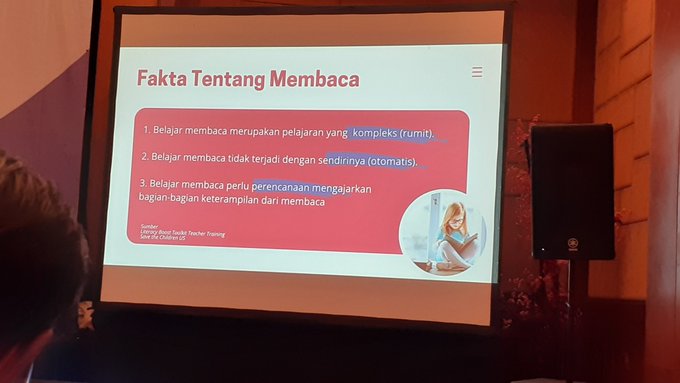 Manusia suka hal2 yang menyenangkan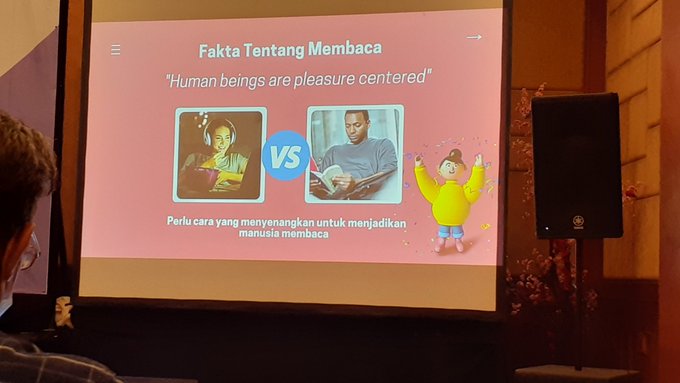 Membaca dan bersepeda sama2 merupakan kemampuan yang diperoleh dengan melakukan.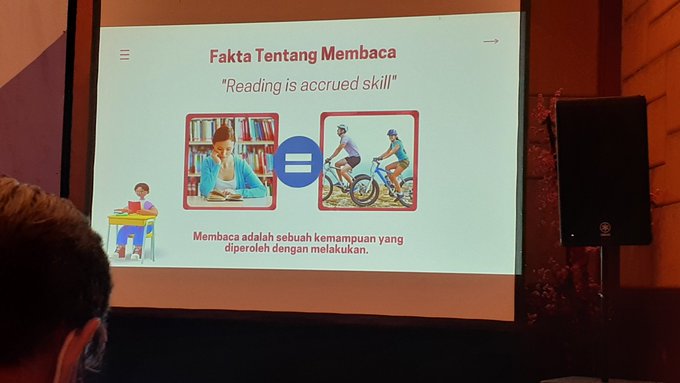 komponen/helai yang membentuk anyaman trampil membaca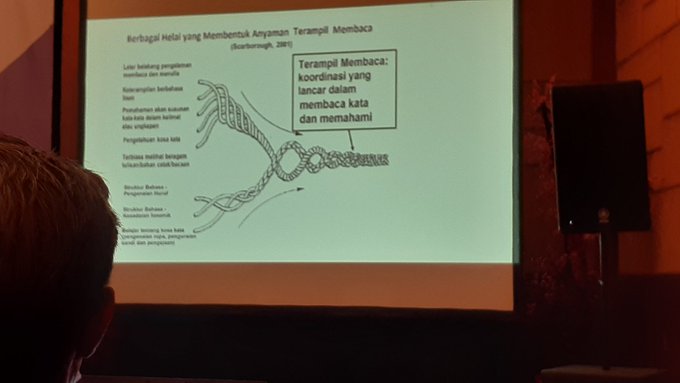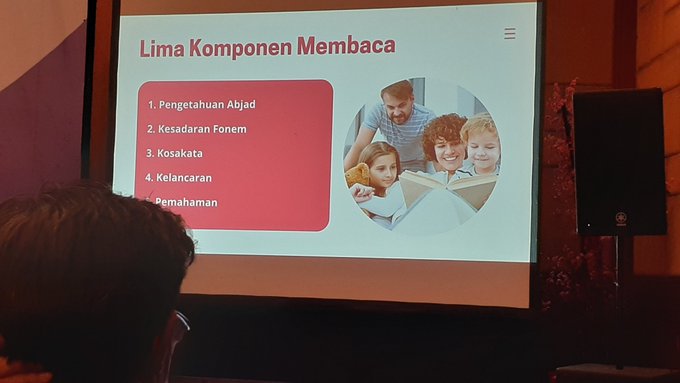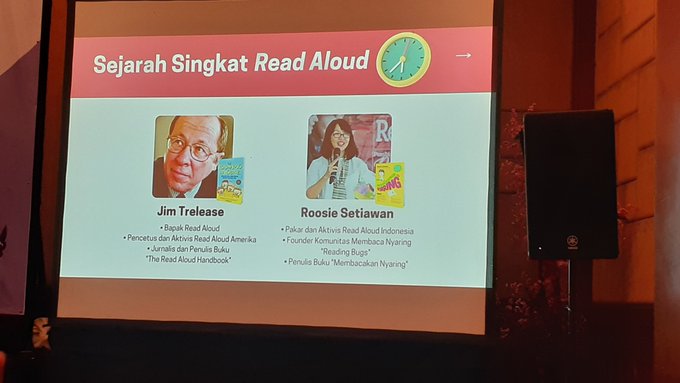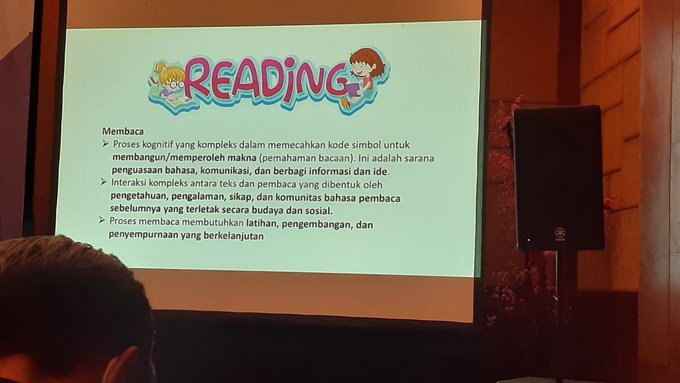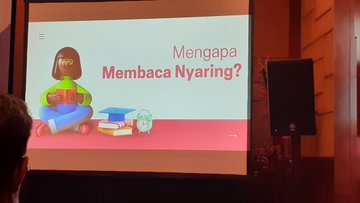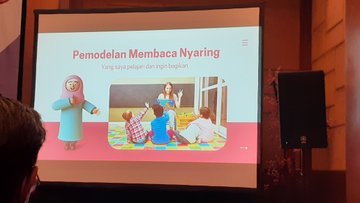 Berawal dari terbiasa mendengar, akhirnya bisa membaca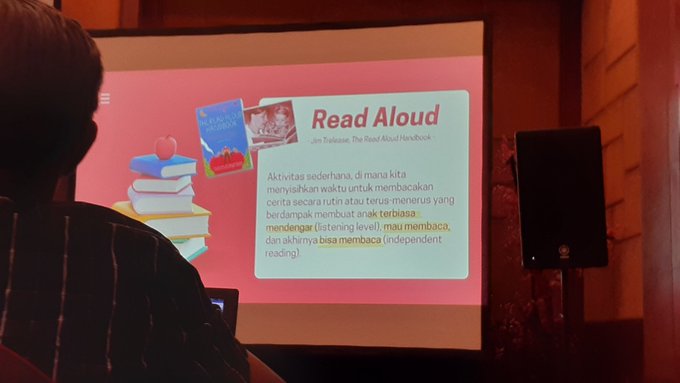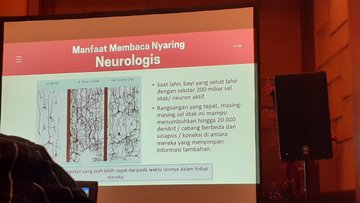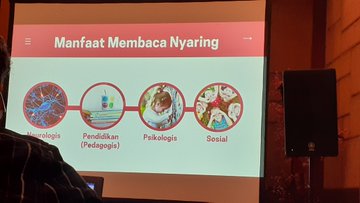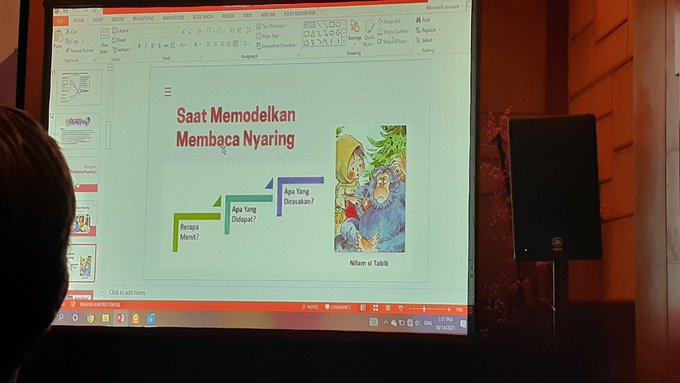 Manfaat membaca nyaring Memberikan contoh cara membaca yg baik, benar,lancar,fasih, bermakna Menambah pengetahuan Memperluas kosa kata Mengembangkan ketrampilan bahasa lisan Meningkatkan rentang perhatian dan konsentrasi yang lebih baik Kenal struktur kalimat Love book Joy learn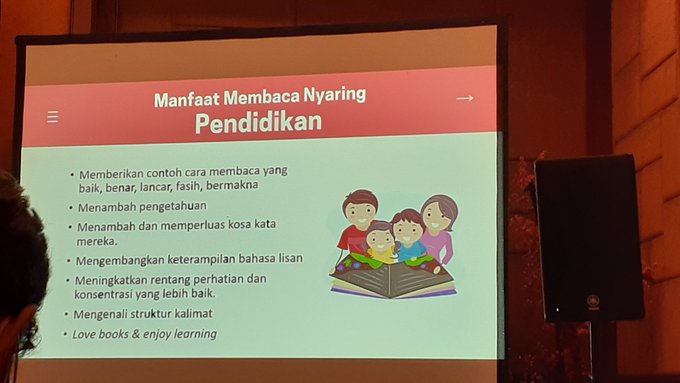 Manfaat psikologis, sosiologis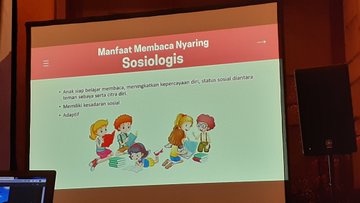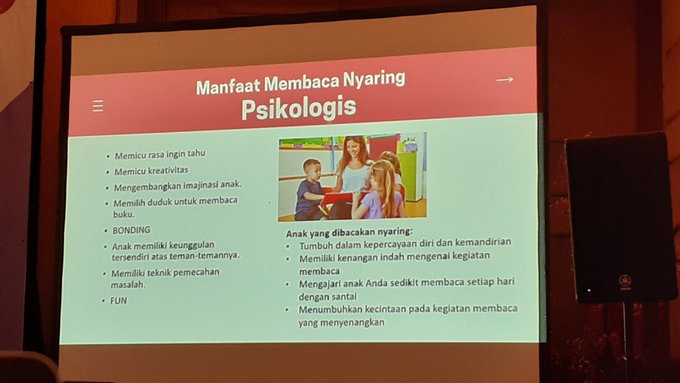 Utamanya membangun kedekatan dan teladan membaca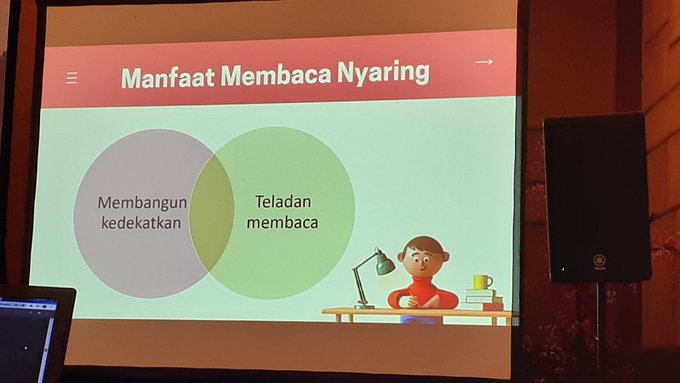 Alasan membacakan nyaring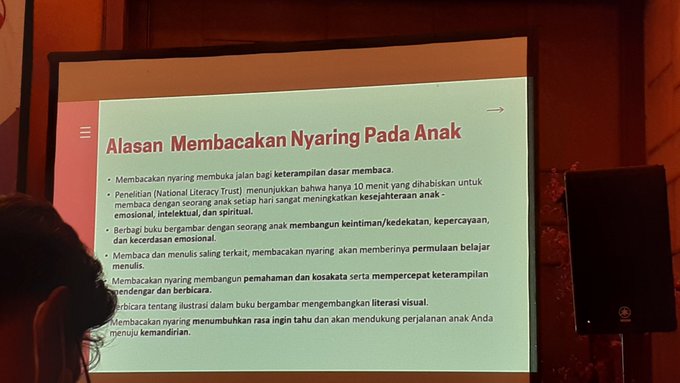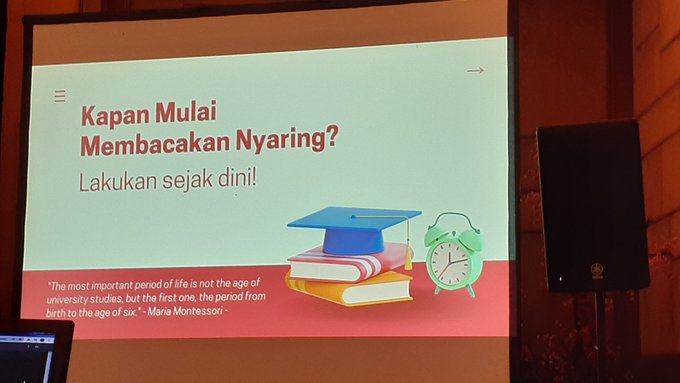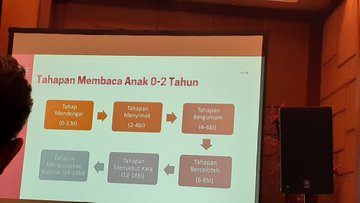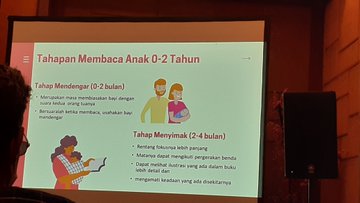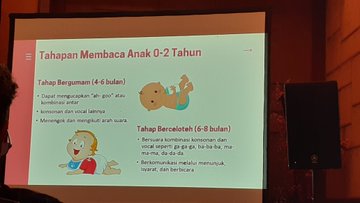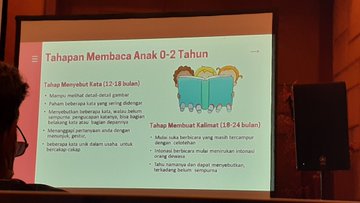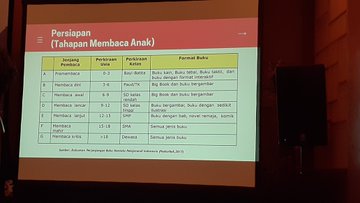 Persiapan membaca nyaring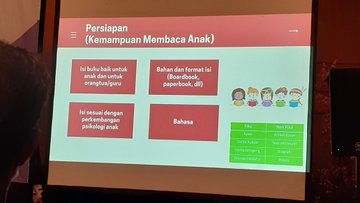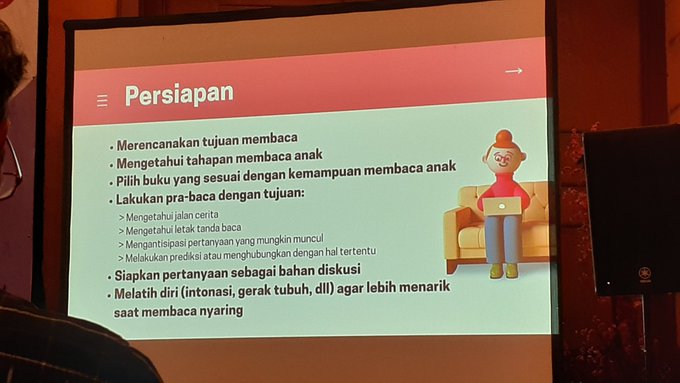 Persiapan Elemen cerita Kajian teks sederhana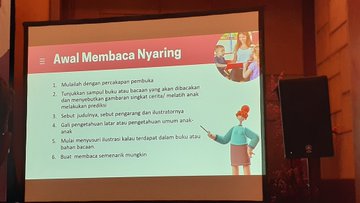 Awal membaca nyaring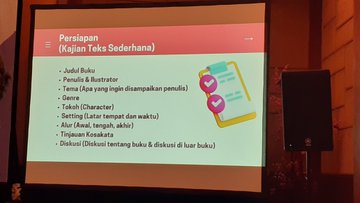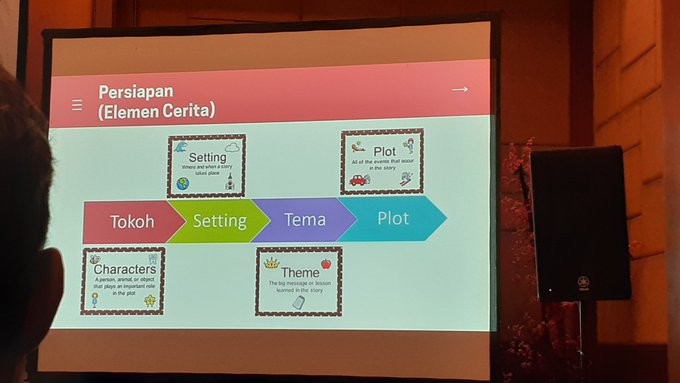 Saat membaca nyaring Setelah membaca nyaring Teknik membacakan nyaring Tips membacakan nyaring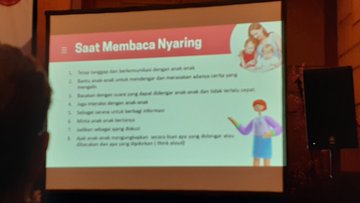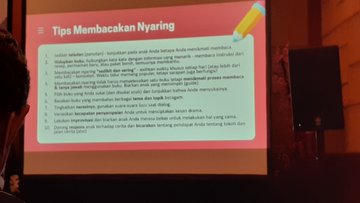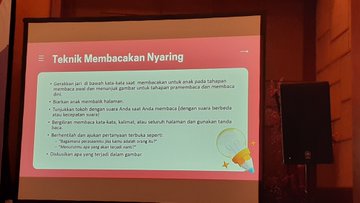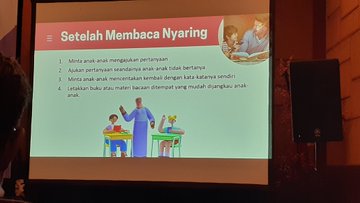 The more you read, the better you get. The more you get, the more you like it. The more you like it, the more you do it.